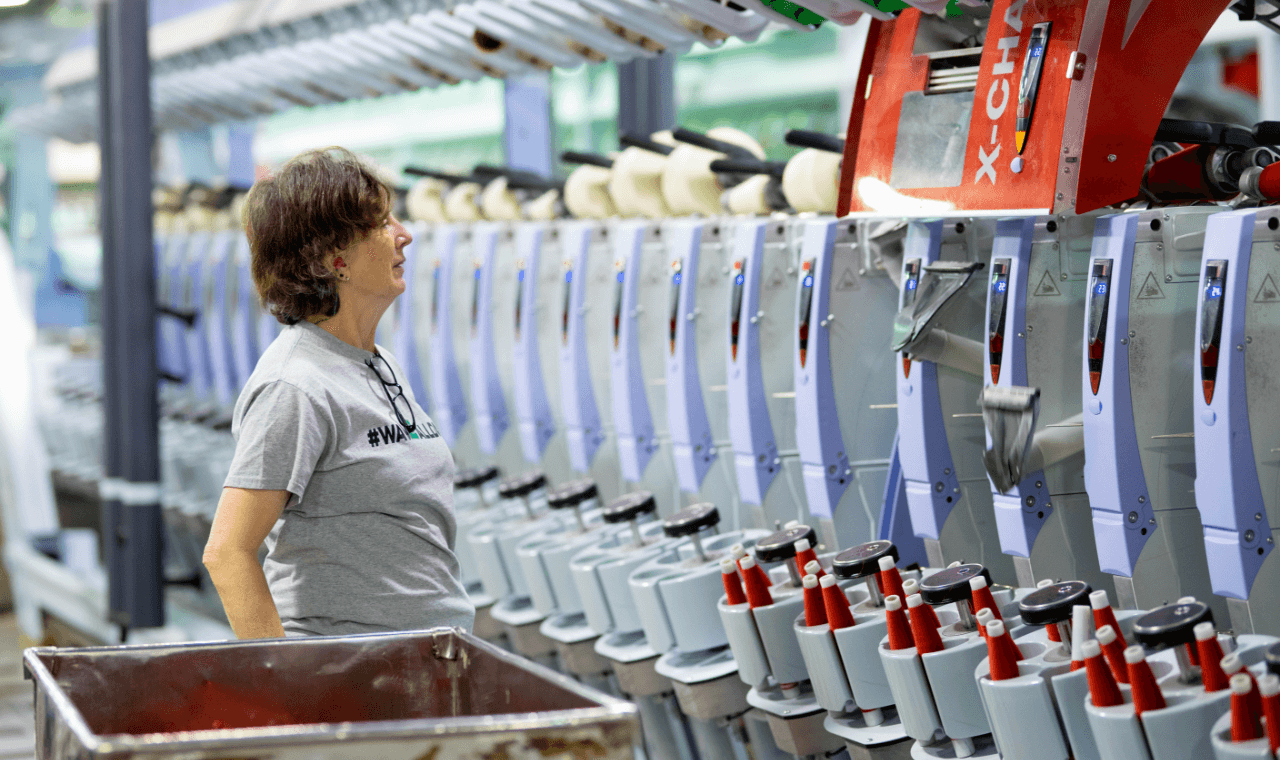 Industry Innovators: Then & Now
Founded in Philadelphia by Thomas Kent in 1843, Kentwool has been a leader in wool yarn manufacturing for nearly two centuries. Since 1954, Kentwool products have been proudly produced in the Upstate of South Carolina, where the Kentwool family of companies has grown and flourished.
Kentwool Yarn, now in its fifth generation of leadership, continues to build on its foundation of hard work, innovation and the entrepreneurial spirit that has made it one of America's industry leaders in wool-based yarn.
Headquarters & Sales Office

Greenville, SC
Headquartered in Greenville SC, Kentwool Yarn maximizes its corporate presence in a growing, vibrant community that is quickly becoming a destination in the southeast. Located on Main Street in a historic downtown building, the Kentwool Yarn team is an active part of the local business community and thrives on the energy, diversity, and excitement our location provides.
Development, Testing and Manufacturing Center

Pickens, SC
In this 140,000 sq. ft. facility, Kentwool Yarn's state-of-the-art wool yarn spinning operation produces the highest quality yarn in the USA. Servicing knitting, spinning, weaving, and industrial textile markets across the nation and beyond.